You're reading CX Stories, a newsletter about customer experience innovation. If you want to join the 1000+ lovely people who receive it every month, just enter your email address below.
Processing…
Success! You're on the list.
Whoops! There was an error and we couldn't process your subscription. Please reload the page and try again.
Processing…
Success! You're on the list.
Whoops! There was an error and we couldn't process your subscription. Please reload the page and try again.
After a few years of moaning via my irregular articles, I've finally switched broadband providers. And for the most online of online services, the experience reminded me of a fundamental lesson of customer experience: people – and their common sense –  make the difference.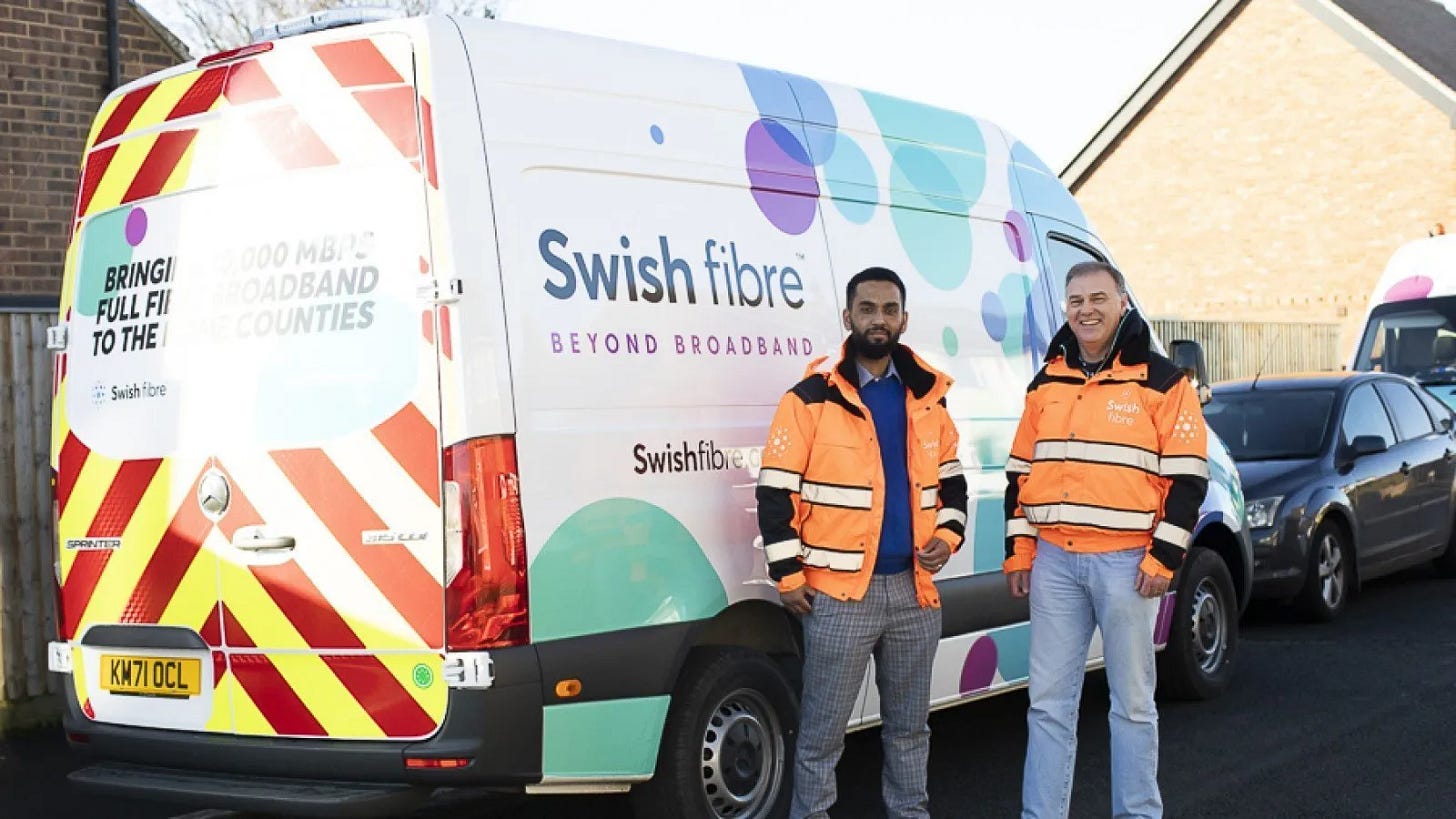 Having spent a few months digging up the roads, a new local Fibre provider popped a flyer through the door promising a good price, great service, and Broadband so fast that I'd be able to watch the latest Netflix series before it's even been made.
I signed up immediately, relishing the phone call with my unnamed British telecoms provider to tell them I was off. (Annoyingly, the leaving experience was quite good. They didn't even try to beg me to stay, which felt like the ultimate 'we don't want you anyway' power-play in our tumultuous relationship.)
However, my initial excitement – if you can call getting a new wire attached to your house exciting – was slightly tempered when, a few days after it was installed, I got a text telling me my mobile phone data was running low.
A little bit of investigation made me realise the Wi-Fi signal wasn't reaching the upstairs of the house – and gave me nightmares that I was going to have to go back, tail between legs, to my customer experience nemesis, laughing as they trebled my price, throttled my speed, and locked me in to an inescapable contract.
With slight trepidation I emailed Swish, expecting the usual holding pattern and delayed reply.
Enter Chris.
Not all heroes wear capes. In fact, I have no idea what Chris wore as I never saw him. But cape or not, he was bloody good.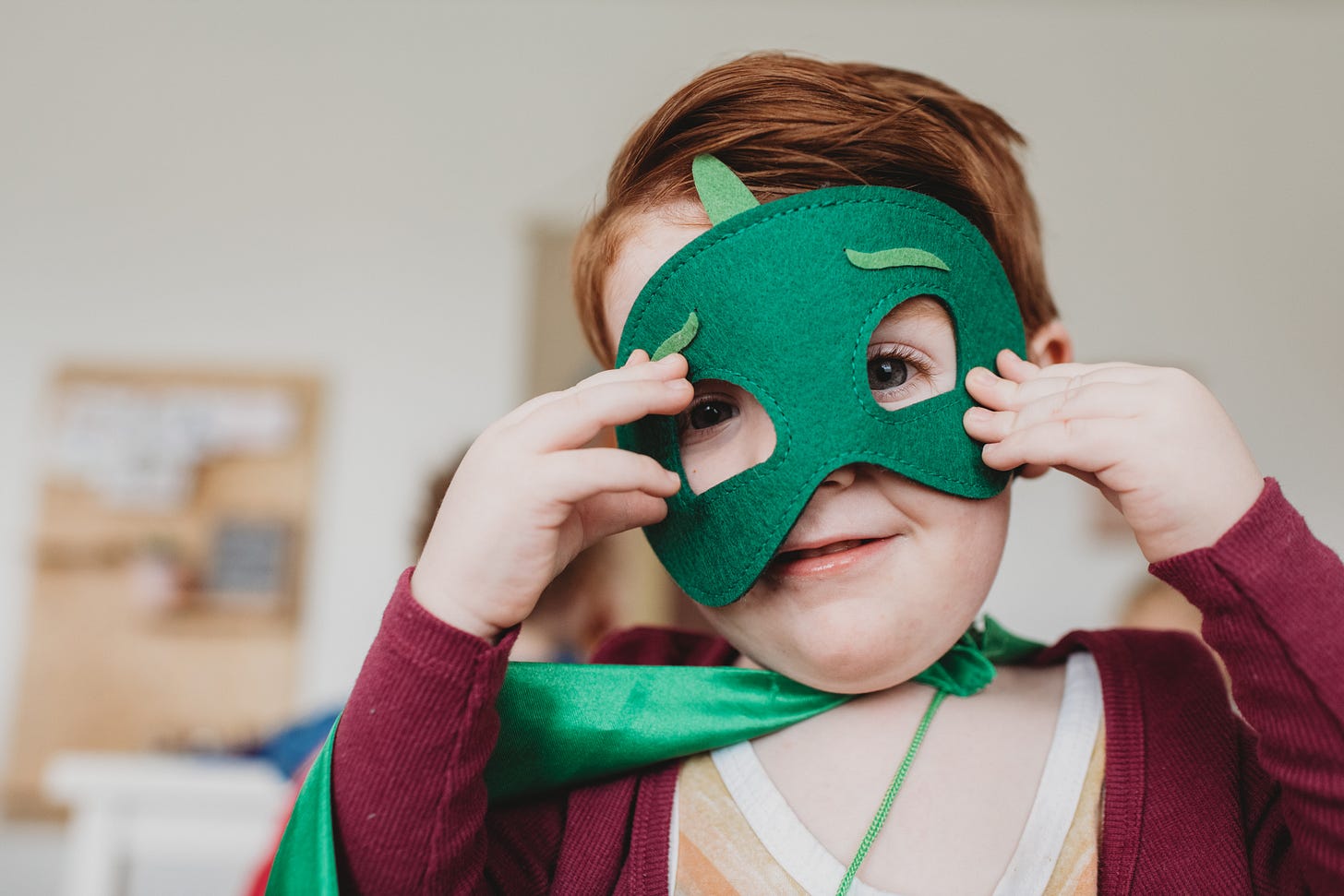 He called me the next morning to hear about the issue, and over the next week we went back and forth trying different things. No automated replies, no 'I need to take a few details to verify I can speak to you', no having to re-explain the issue to multiple people over multiple days.
One person taking ownership, one conversation between us to work out a solution.
Eventually, we realised the hub needed to be just slightly higher. Rather than get an engineer out to re-install the whole thing, I asked whether he'd be ok with paying for an extension lead, but a quite nice-looking one as it would be 'on display', around £40.
'Yes that makes sense. It's not our usual process, but I can see how that will be better for you, and it will be cheaper for us than sending an engineer out, too. Just buy whichever one you like, send me the receipt, and I'll credit your account with the amount'
This kind of common-sense reply shouldn't really be worthy of writing about (you may well be reading this thinking it isn't…). However, straightforward, flexible thinking by employees empowered to make decisions seems to have gone missing from so many organisations, hidden behind stringent processes and phrases such as 'I would if I could but I can't'.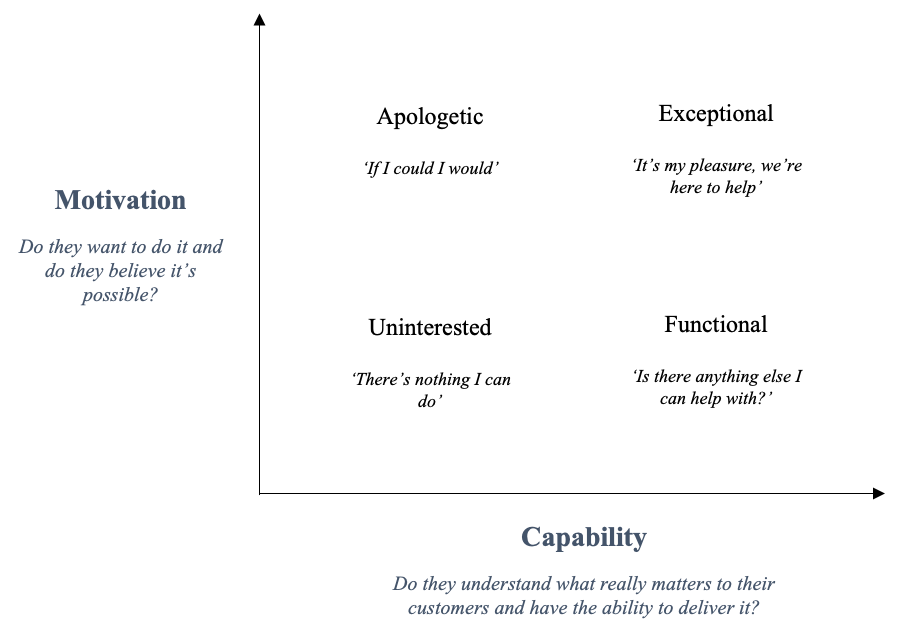 If you ask people to name a recent great customer experience they've had, most will still name a time when a real person stepped in and stepped up.
Like the time our kitchen supplier, unhappy with the mess the floor-fitting contractors had made, took the time out of his weekend to come round and take away the rubbish they'd said they would pick up 'sometime next week'.
Or the time our new patio doors kept breaking, so one of the Regional Managers, seeing the repeated emails, decided to circumnavigate the process and arrange for a specialist to drop what they were doing and come and fix the issue.
Or the brilliant Chiltern Railways train driver who likes to ad-lib his station announcements, breaking the usual commuting mundanity and putting a smile on everybody's face.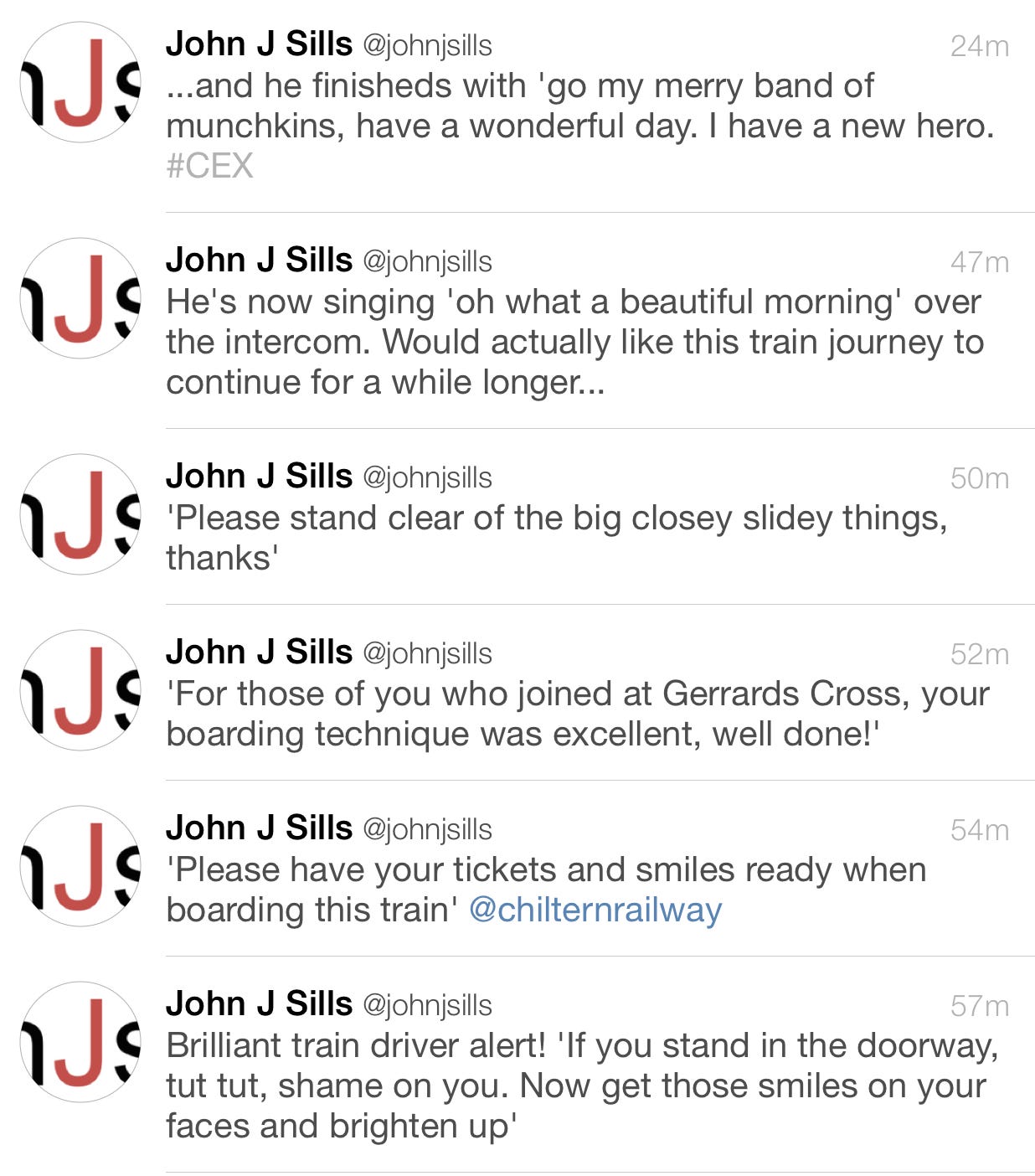 For many experiences, an online-only, functionally perfect experience is a great aim to have. But things will go wrong, situations won't fit neatly into a box, people will need a bit of extra reassurance.
That's where your people come in, with common sense to make decisions that work for the customer and the company. And often, it's those little moments that have a lasting effect, that build real trust in an organisation, and that make customers think twice about heading elsewhere.
Cape or no cape.
Thanks for reading this article, I really hope you enjoyed it. You can subscribe to my monthly newsletter below, and find me in tweet form @johnjsills, in picture form on Instagram @CX_Stories, or in work mode at The Foundation
Processing…
Success! You're on the list.
Whoops! There was an error and we couldn't process your subscription. Please reload the page and try again.